aiScript – An image to text document processing solution with AI-OCR
AI solution for document processing enhancing OCR technology with intelligent AI
100k+
The number of processed documents
500k+
The number of handled documents
16+
Supported document types
aiScript is a Thai AI-OCR software created by a top-tier Thai AI company. An AI-powered document processing smart assistant for Thai business assists with image-to-text conversion which is simple to convert images, papers, document files, or handwriting into text.
For example, using AI-powered OCR document processing solution for scanning ID cards, invoices, receipts, insurance claims, death certificates, bank statements, and other documents under rapid and accurate automatic conversion which is ultimately appropriate for use in digital-age enterprises.
aiScript includes extra document processing features.
AIGEN's aiScript solution, a step beyond a traditional OCR technology with comprehensive functionality, may help you develop efficient data-entry systems in your organization. Allows you to manage complex data-entry procedures in detail, more quickly and easily. With an AI-driven solution, aiScript is able to support reading a variety of document types for both Thai and English including Thai numbers, Arabic numbers and various symbols precisely whether in the form of handwritten letters or printing.
OCR ID Card
aiScript can precisely scan ID cards and extract the relevant information. Whether it's a name-surname,ID card number, address, date of birth, or reading the signature on the ID card and signing over documents, the information can be used in a variety of ways. Whether it is organization registration, subscriptions, or identification verification via an ID card.
OCR Receipt
To improve the efficiency of accounting procedures, aiScript solution can be utilized to read receipts. Receipt OCR extracts information from receipts such as buyer, seller, purchase date, item list, and price. Also can automatically populate tables with data.
OCR Invoice
To process invoices, an AI-Powered OCR solution like aiScript can be utilized. There is no need for a predefined invoice format which also can extract data for automatic data-entry into a table. This results in increasing the convenience and efficiency of accounting even more.
OCR Handwriting
aiScript can read texts in a variety of languages and various document types, as well as OCR, which reliably reads handwritten documents. Whether it's a pen-and-paper document or a variety of note-taking documents, they can all be easily converted to text format.
Highlight Features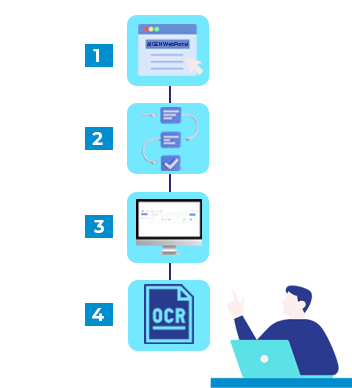 Data-entry workflow automation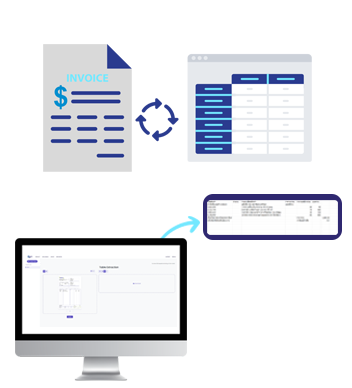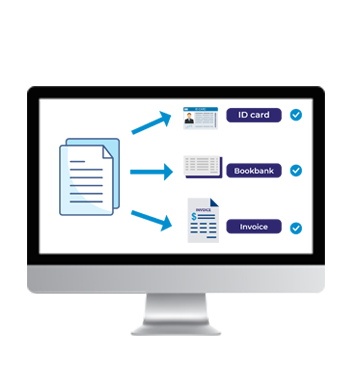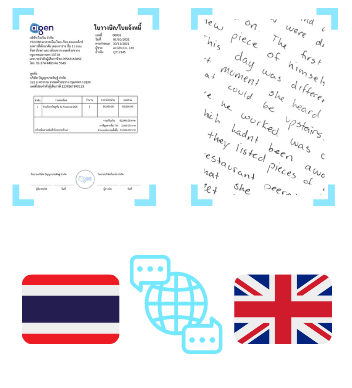 Thai and English document support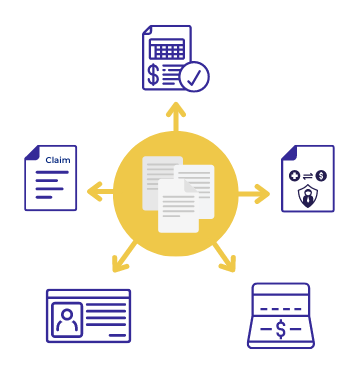 Various type of document support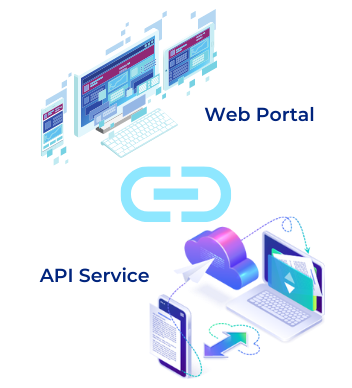 Automate data-entry process
Let aiScript help you automate data entry
Increase the efficiency of document management in each department of the organization. Make the working process faster and save time.
Key Benefits
Easily connect to each organization's systems
Responding to business needs in the data-driven era
Reduce space for document storage
Enhance customer satisfaction
Enhance the security of data access
Reduce costs for the organization
Our clients' success story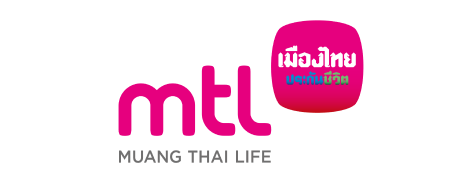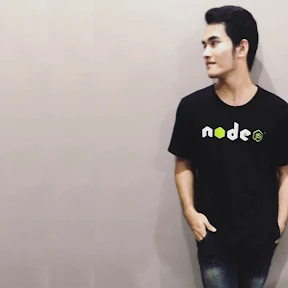 Frequently Asked Question (FAQs)
1.If invoices have many types, do we need to create a template to support each invoice type?
There is no need to create support forms as our aiScript is an AI-OCR that does not require any pre-made templates. Businesses or users can upload documents and perform OCR immediately.
2.When exporting data, can aiScript set more output files than in the DEMO?
This can be done via the aiFlow feature, which will allow users to set their own settings by Q2'2023.
3.How many languages ​​does AIGEN's AI-OCR service support? and how accurate is it?
aiScript can support both Thai and English language. And, accuracy is more than 96% depending on the tested set.
4.How many output formats are available from OCR?
Output can be exported as both .csv and json files.
5.Can aiScript process multiple document files at the same time and can OCR output data in the same file?
This can be done using the aiFlow feature.
6.Can aiScript process multi-page documents, e.g. multi-page invoice, multi-page bank statement?
Yes, each result page will be separated into a separate JSON object. However, AIGEN Web Portal may not support multi-page rendering, instead a multi-page JSON object will be returned.
7.Can aiScript read documents sent upside down and tilted?
Yes, we have AI that can detect and manage document rotation.
8.Can excel file results output in horizontal column? Since when using in the web portal, it comes out vertical.
This can be done using the aiFlow feature if there are multiple document files. The data can then be lined up in each row.
Talk to our experts
Our experts are available to provide advice on aiScript. Both in terms of functionality, system integration, price, and so forth.